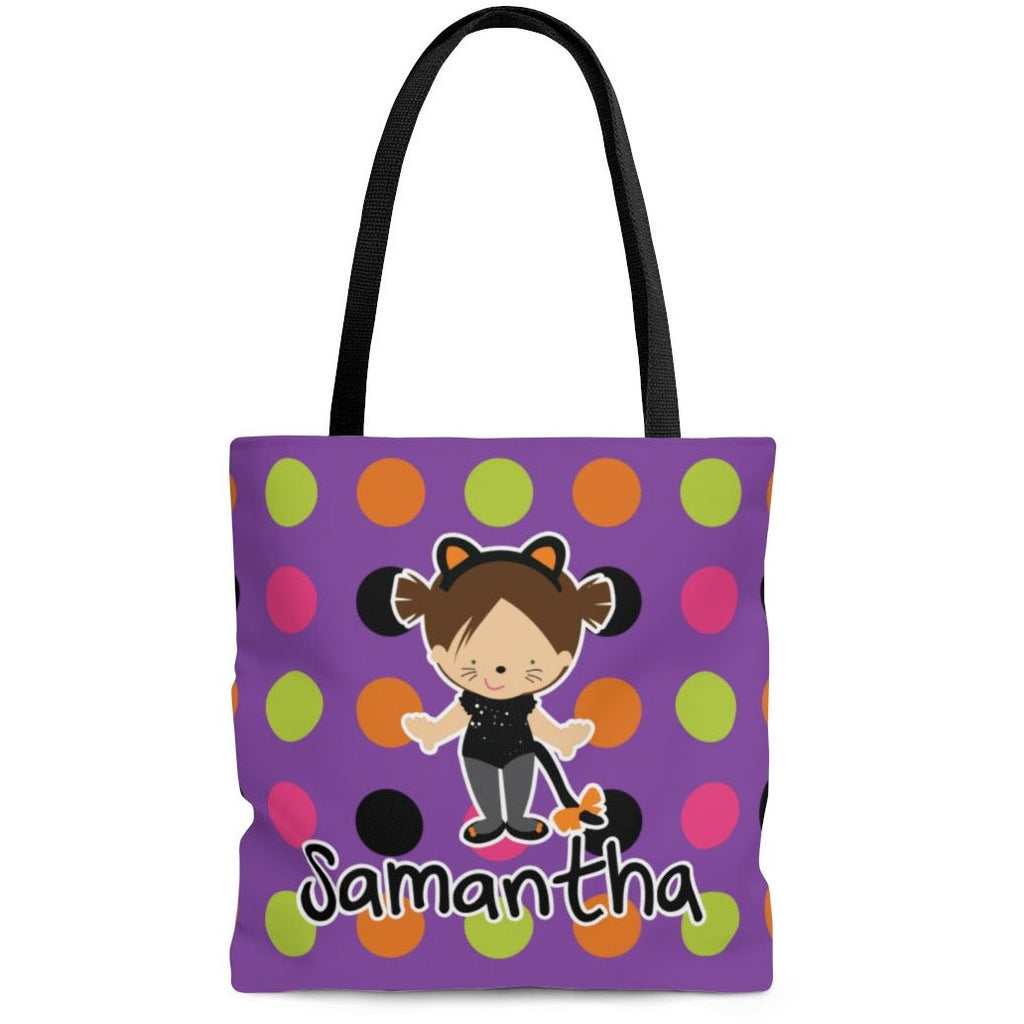 Personalized Halloween Trick Or Treat Bag, Kids Halloween Tote Bag - Cat Costume
Our Personalized and Customized Trick or Treat bags are perfect for carrying all of your Halloween candy! Your little one will just love having this personalized bag on one of their favorite times of year. These adorable bags are high quality, durable and can hold large amounts of candy.

  •  Double Sided Design (Both sides are printed and personalized)
  •  Sizes: Small: 13" x 13", Medium: 16" x 16", Lage: 18" x 18"
     We recommend small for little kids under 10, Medium and Large for tweens/teens and adults!
  •  Material: 100% polyester canvas  
  •  Heavy-duty and double lined tote bag
  •  Woven black cotton straps for easy carrying

These are personalized for you!  You can have any text you would like.