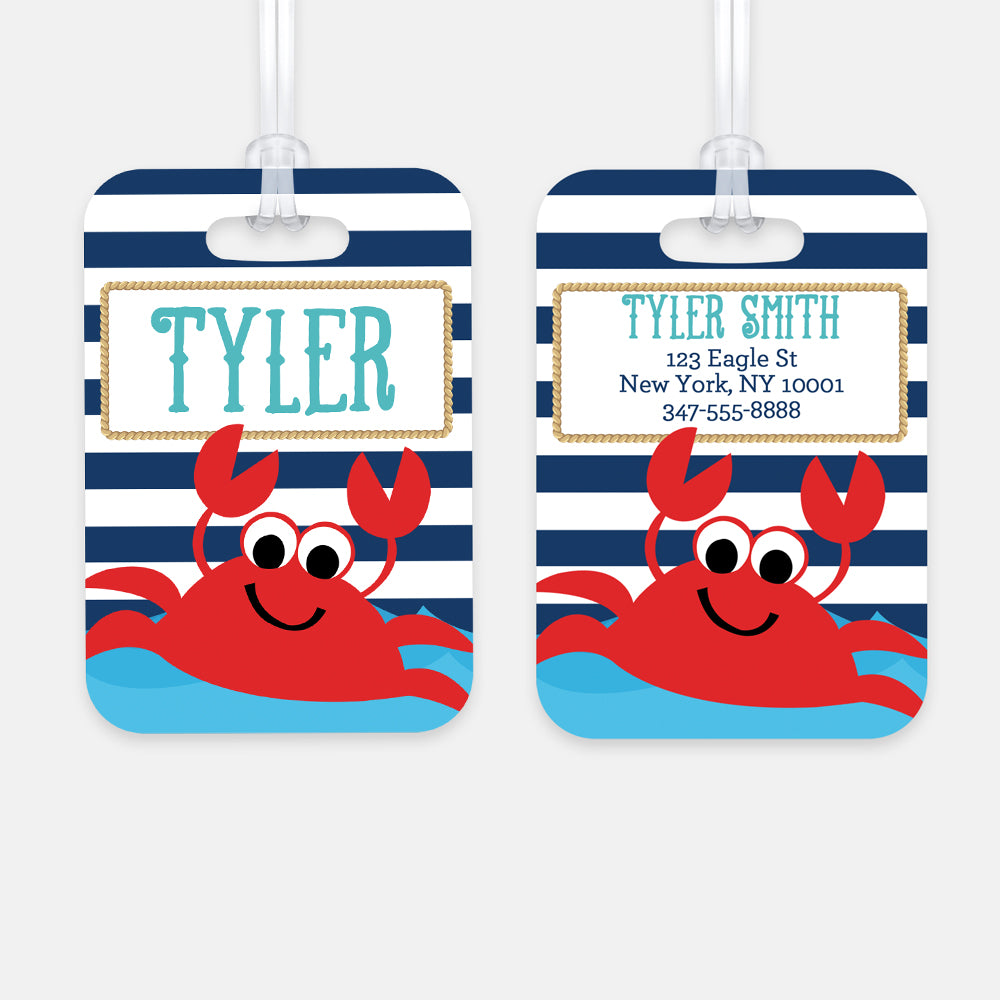 Personalized Crab Luggage Tag, Kids Backpack Tag
Our Personalized and Customized Luggage/Bag Tags are are perfect for your luggage, backpack, laptop bag, lunchbox and many other items.  Great for easy identification and showcasing your personality.

You will receive ONE tag, that is double sided.

  •  Double Sided Design
  •  Size: 2 3/4″ x 4″
  •  Material: Durable Glossy Plastic
  •  Care: Warm Soap and Water
  •  Includes: Flexible Clear Acrylic Tie

These are customized for you! Please include your personalization during checkout. You can have any text you would like, does not have to be name/address. You can use it for allergies, and have your child's name on one side and a list of allergies on the back.
*Colors may vary slightly from monitor to monitor